Book: Girls Breaking The Rules - Shelby
Series: Breaking The Rules
Author: Kelsey Burns
Genre: Erotic Romance
Cover Designer: Francessca's Romance Reviews
Synopsis
Meet Shelby; feisty, flirty and redheaded, she's the object of desire to both boys and girls . . . which is fortunate, as that's where her interests lie.
Openly bi-sexual, there isn't much that can make this fashion photographer blush. Though her sexual exploits are legendary, beneath the bravado, her life isn't quite as fulfilled.
Meet Eleanor Murphy, striking, blonde and beautiful, she's the fire station's newest recruit. When the pair meet, chemistry can't be denied, but will Eleanor be another notch on Shel's bedpost, or could she be the one to light the way?
Join Shelby, Tash and Lex for the heart-stoppingly sexy and amazingly entertaining conclusion to Girls Breaking The Rules.
Purchase Links
This was a fantastic conclusion to a sexy, funny series that made you want to plan a road trip with your best friends. This is Shelby story who if your familiar with the series is the last of the three girl friends looking for her HEA. With Shels you never knew which way it was going to go will it be a man or a woman she was a lover of them all. There was nothing shy about Shelby she was a force to be reckoned with but her family was another story. Thrown out by her father for being who she's meant to be no one knows they she sneaks to catch glimpses of them every morning. This was a perfect ending to a series that kicks bollocks (in my Lex voice). It was so much fun catching up with this delightfully sexy cast of characters that I'm hoping somewhere down the line with get a reunion book to see how everyone is doing.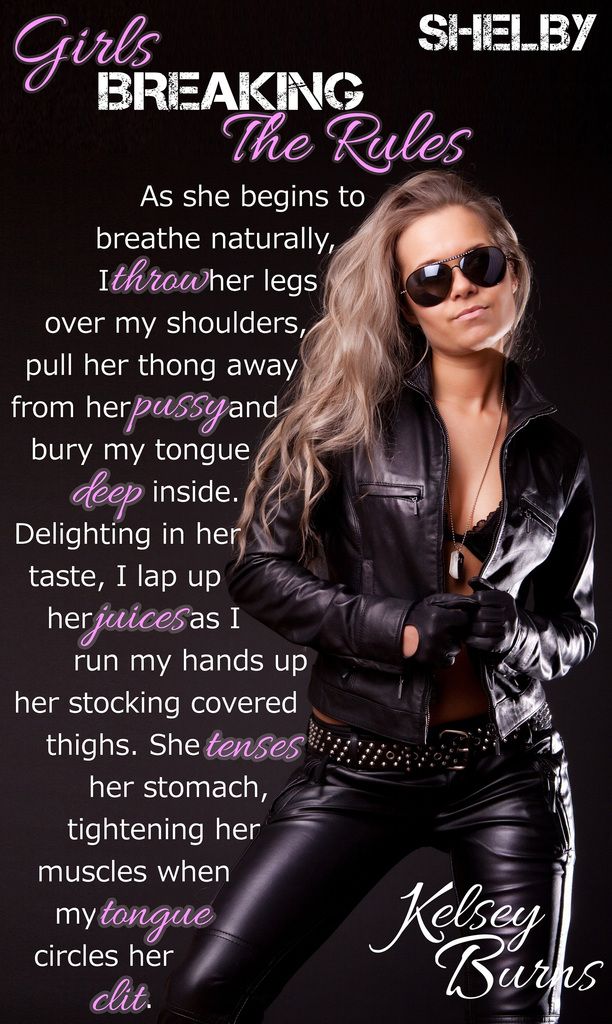 What Others Are Saying
Other books in the series

Girls Breaking The Rules – Tash
Girls Breaking The Rules – Alexa
About The Author
I'm a fun loving girl who loves spending time with fellow authors, readers and bloggers discussing everything book related. This normally includes wine.
My next favourite thing is travelling. Soaking up the sun and sitting by the pool with my kindle is my idea of heaven.
Stalkers Links